My Story
 Rick Hogan – Owner / Creative Director / Designer / Illustrator
 30 Years+ in the Graphic Design Business
My name is Rick Hogan, owner/graphic designer at Hogan Design. I have a BFA Design Communication degree from Texas Tech and I have operated one of the most successful solo design firms in the Dallas area for over 30 years. Throughout my career, my business focus had been mainly print collateral and packaging. Now, I am focusing on digital design and adding UX/UI web design and development to my print design capabilities.
Right out of high school I got into Texas Tech University in the pre-med program. I thought I wanted to be a doctor. I had a real talent for art, but it was just a hobby to me then. Medicine and making a good living were my interests and my focus. Back in the late 1970's graphic design was pretty much unheard of. It was sort of mixed in with advertising and no one really seemed to know the difference. I sure didn't. Little did I know I was soon to find out. After several semesters of mediocre grades in chemistry and biology, I started to rethink my decision to be in the pre-med program at Texas Tech.  No one bothered to tell me that pre-med is not required to get into med school so my ignorance led me to fall back on my art skills and change my major to art and design. I really wanted to be a fine artist or an illustrator at that point, but I thought it was unlikely that I could make a living. Advertising seemed like a viable option. At Texas Tech, design was in the art department, advertising was in the business department. That's all I needed to know – design was for me.
At the time, ArtCenter in Pasadena, California was one of the most famous Design schools in the country. One of the best instructors from ArtCenter decided to come to Texas Tech. Before ArtCenter he owned one of the hottest design firms in LA. Well, this guy came to Tech and created a top-notch design department which I was lucky enough to be accepted into. I couldn't have asked for a better design education. It was a tough program. Many started, only a few made it through. I was one of the few and graduated with a BFA degree in Design Communication in 1982.
Image created for Mortal Kombat 4 PC game packaging
We were taught how to recognize and create "good design" in other words, on target conceptual visual communication that is aesthetically pleasing to the eye. The focus was totally on print. At the time there was no such thing as a computer as we know them today. There were these giant machines that could do calculations of some sort using huge stacks of punch cards. No hint of the interactive future that was coming or the need for design that was considerate of the user. What a concept. The closest thing we had to UX was to never design something that was hard to read or hard to handle. We were taught to use bigger type if the reader was probably going to be older. That's it. Oh, I almost forgot, never design a business card that won't fit into someone's wallet or standard business card caddy.
After graduating from Texas Tech, I came to Dallas by way of Denver and was hired by a small design firm. Right away I figured out that my job was to create designs that pleased my boss. As far as he was concerned, the end user was his client. The actual end user was far from our minds. I was there for about five years and learned the art of "paste up," I saw an opportunity to start my own design business. With no business experience at all it was a big leap of faith, but it worked out great and I was able to quadruple my income in the first year and never looked back. Design was my business and business was good. That was right about the time computers were first appearing in the design world. Apple Macintosh, Photoshop, Adobe were names unknown, but as you know, soon to be bigger than big. It didn't take a crystal ball to see that this was the wave of the future. I jumped right on that wave and rode it for all it was worth. My T-square and X-Acto knife were retired and I invested in a Mac and design software. I realized that I loved computers and was enthusiastic about learning how to use them for my business. Self-taught all the way.
Large Format (62″ x 48″) Acrylic Paintings by Rick Hogan
Thirty years ago no one would have imagined something called the internet and devices called lap tops and smart phones would change the very nature of the commercial art/graphic design business. Print was king. Every business needed brochures, business cards and letterheads. Fast forward to around the year 2000 when the internet began to squeeze out print as a major way businesses communicate with their customers. Brochures and letterheads started to be replaced with emails and web sites. Fast forward another ten years and smart phone apps became the big thing. Many print shops and print designers were going out of business. Many small design shops closed and their owners became corporate employees. Luckily for me I had a loyal client who has sent me a ton of work for many years. With his patronage I was able to keep my one-man shop open and continue doing print design right up to the present. Still it was clear that the glory days of print were over and my business was suffering. I knew I needed to do something, so after long deliberation, I decided I better update my skillset and focus on web design. A recruiter suggested I learn HTML, CSS and Javascript as well which is what I did. In my pursuit of these I came across WordPress – an open source program used to create websites. Now you're talking. I had created several websites using Dreamweaver and Weebley. Dreamweaver is a program that is very difficult and time consuming to learn and implement. WordPress is much better and has become the most popular web development program used today. About 455 million websites running today have been created using it including such famous names as Sony Music, Mercedes-Benz, MTV News, Walt Disney to name a few (including this site!)
On a personal note – a little about me: I am interested in astronomy and theoretical physics. My other passions include, flying ultralight aircraft, riding my Harley and computer gaming. I am a trained martial artist well versed in self defense and licenesed to carry firearms. I am a certified scuba diver, Hobie Cat sailer and I can cook the best baby back ribs this side of the Pecos
What some of my clients have to say:
"I have worked with Hogan Design for almost 20 years. During that time, Rick Hogan has created award winning, cost effective design for companies in the private sector and in higher education. Not only is Mr. Hogan a talented graphic designer he is an excellent communicator. The brochures, flyers, newsletters, corporate and alumni magazines and collateral materials he has designed and developed have been of superior quality and highly effective. In the private sector, the work he has designed has helped create increased brand awareness and sales while the work he has designed for higher education helped increase enrollment and philanthropic involvement. Working with Hogan Design has been a pleasurable and uncomplicated experience. Dealing directly with Rick Hogan has eliminated agency and consultant fees and allowed direct access to a very creative mind and a hardworking, honest, dependable and keen eye for excellent design. Many of the design concepts he developed for print media have been used to augment social media efforts and comprehensive marketing communications campaigns. Much of the work we did together was accomplished through on-line communication rather than time consuming face-to-face meetings. This form of communications following the initial creative concept meeting allowed for quick turnaround, speedy and accurate revisions, and on-time delivery that kept us within budget requirements. Rick Hogan is a delight to work with, understands quickly the goals of the communications effort, and provides cost effective design concepts that produce results. His work ethic and integrity are beyond reproach and the design work he provides is second to none." 
"I could not be more satisfied with Hogan Design. I was in need of an upgrade to my website. Rick provided me with a brand new website that is much more pleasing to the eye, is easy to navigate, and as a result has excellent appeal. Rick held my hand through the whole process, did a thorough job, and answered all my questions and concerns no matter how small or insignificant they might be. In addition, to top it all off, he provided his services at a fair fee!!! If you are in need of a website design services I highly recommend Hogan Design! "
"Working with Hogan Design was delightful. Rick helped to turn our idea into a wonderful finished project. Mr. Hogan was patient, professional, and an overall pleasure to work with. We were very fortunate to work with someone as creative and talented who went above and beyond by communicating with us throughout the production process. In addition to being a great graphic designer, I thought Mr. Hogan was also a mind reader. Many times he read my mind better than I did myself. He was able to come up with creative solutions I could envision but could not articulate. To say Hogan Design delivered superior customer service would be an understatement. Thank you so much for all of your hard work. I would highly recommend Hogan Design to anyone wanting superior graphic design."
"Rick Hogan's graphic design work is second to none, he understood our ideas and brought them to life as no other could. Rick's professionalism and creativity are key to his success and we feel fortunate to find such a person and look forward to future projects with him."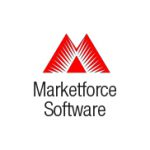 "Rick Hogan's work is impressive! His professionalism and creative style are unique and make him one of the few great designers in the area. Rick Hogan's talent in corporate communication adds VALUE to your company. Hogan Design gets results!"